Antarctic Tour Page 3
I thought since I have a lot of storage space for my web photos now, I would try a few new things. One thing you may have already discovered on the last pages, is that by clicking on some of the pictures you found some sound recordings. Sound files take up a lot of space so I was, until now, unable to use sound. For instance, the sound of the people trying to get the glacier to calve by yelling, takes over 600 KB, or about the same amount of space as 30 photos. The next new thing is not for everyone, but maybe a few people can take advantage of it, and that is a 3-D photo. I took a lot of them on this trip and I'll put the best one on this page for down loading. If there were people or animals in the picture I had to reject them because in the few seconds it took to move the camera and take the second picture the animals always moved and that of course would ruin the 3-D effect.
First you need some sort of viewer like this early 1900's stereopticon viewer. There's a lot of these around, easy to come by. Then download the picture by right clicking on the image and "save as". Then print the picture making the image about 3 inches high and there you have it. Let me know if you're successful. It would be fun to know if anybody really tries it.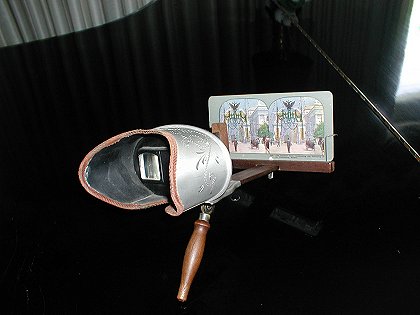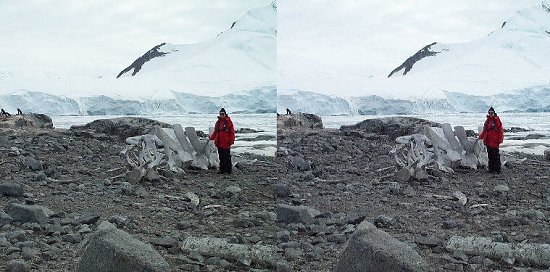 I usually make a montage of the people we meet on the trip. However, this is a short one owing to the flash problem with the camera.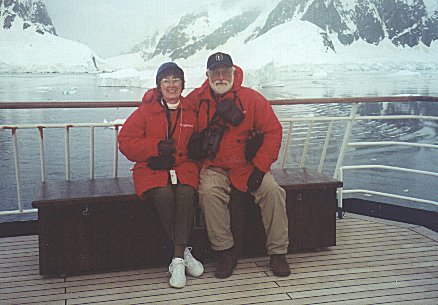 Dick and Sandy Walston from Washington State were nice enough to send us a card on the 1st year anniversary of our trip. And this lovely photo was included.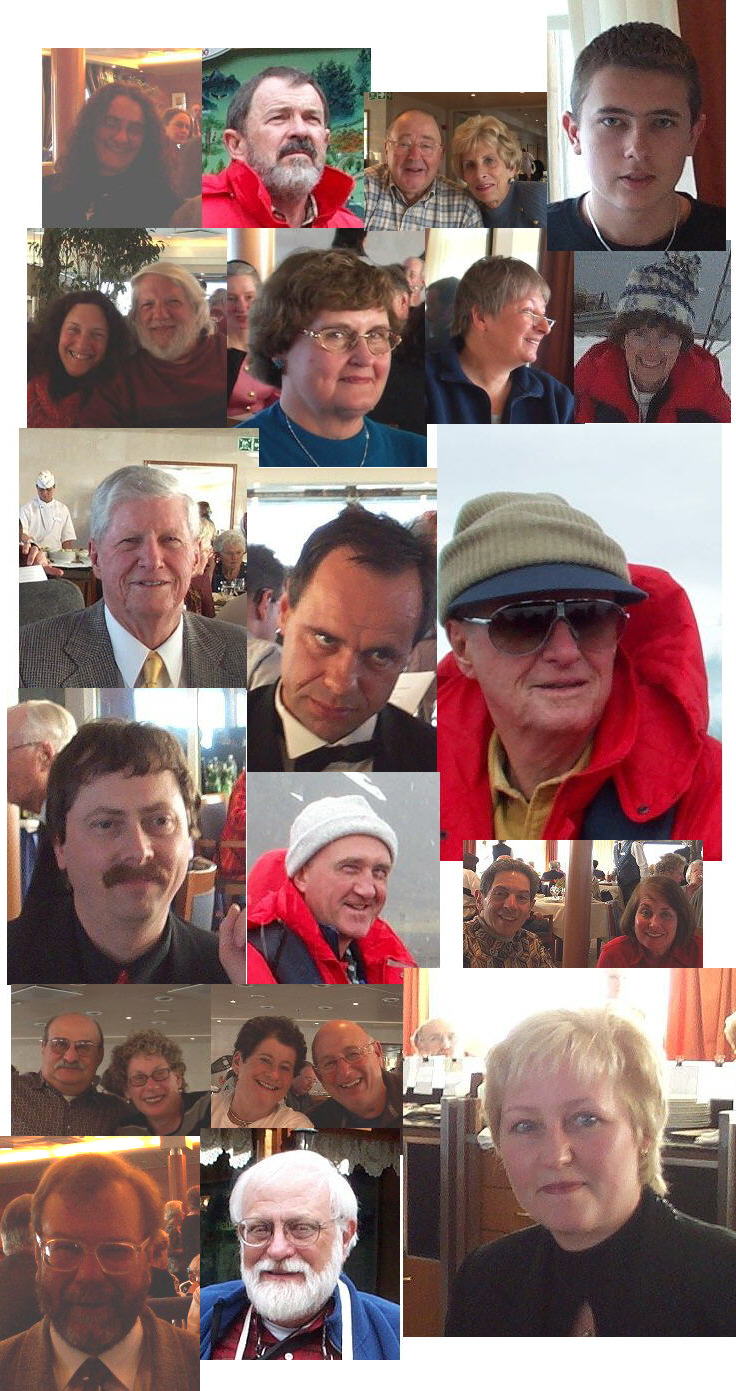 A final thought: This was a wonderful trip well organized by Society Expeditions. A once in a life time experience. The ship was wonderful, the cabin was wonderful, and we had a nice little balcony we could go out on and test the weather or whatever. The crew were very attentive and the food and wine were excellent. However, I didn't understand the seating arrangements for meals. Some of the tables seemed to be labeled with members of the crew and I didn't know whether to sit at these tables or not. Maybe I missed those instructions when we first boarded the ship, I don't know. Or maybe it was something else entirely. Anyway, I frequently felt like a fifth wheel at the dinner table. I have never felt that way on any other cruise. I just wasn't comfortable.
Home
Any helpful hints or comments can be addressed to me, Joe at: jfeenstra@earthlink.net
---