Post African Trip, Victoria Falls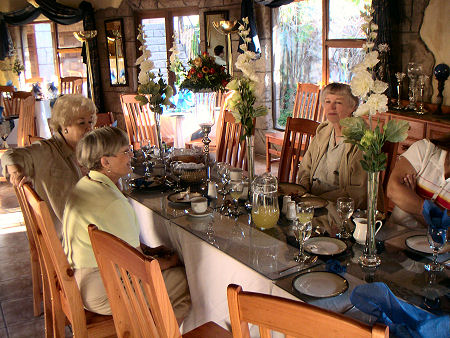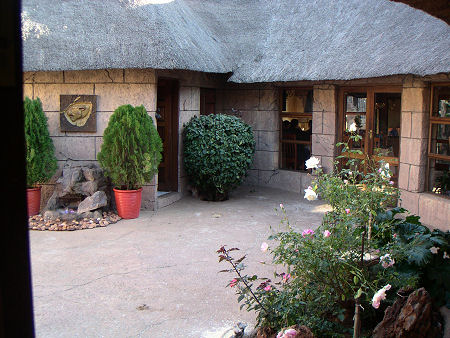 We arrived in Johannesburg to find this very lovely and friendly hotel or more precisely a, B & B, where we stayed just the one night before going off to Victoria Falls. The Afrika Lodge, Johannesburg South Africa.


We took a short walk to the Falls. There were 7 of us on the post trip.
Shirley, Patsy, Carlie, Doug and Linda. Evonne and myself are missing from the picture.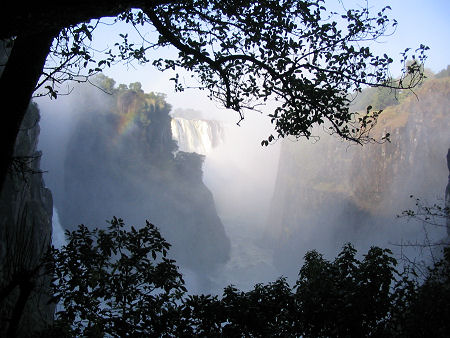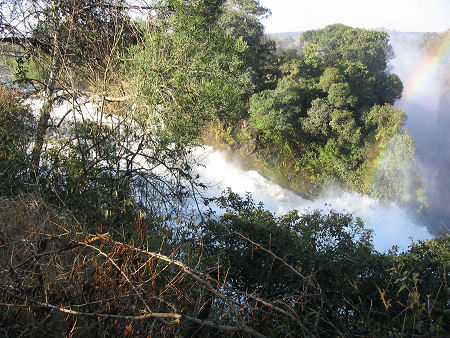 The falls were a tad disappointing, unlike Niagara that falls into a large open area below the falls, these falls fall into a very narrow gorge creating a great amount of mist that obscures the falls, so you don't see much.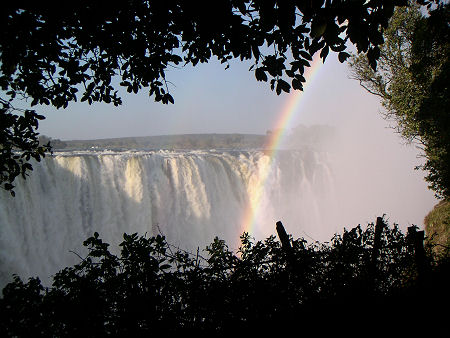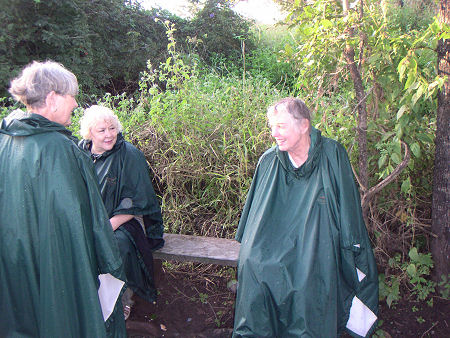 With all the mist you got very wet, and you were glad you had these ponchos.
Sound clip

Hotel Ilala lobby. The lobby was decorated much like you'd picture an African hotel lobby should be decorated.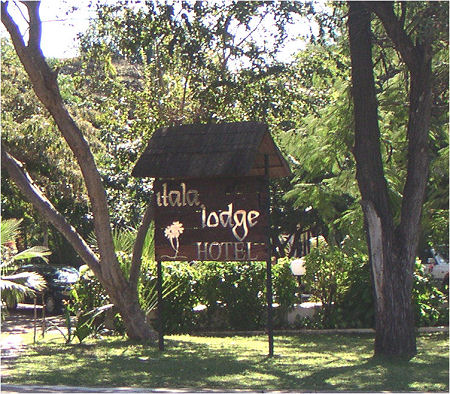 The rooms overlooked this part of the hotel with a further view of the mist from the falls in the back ground.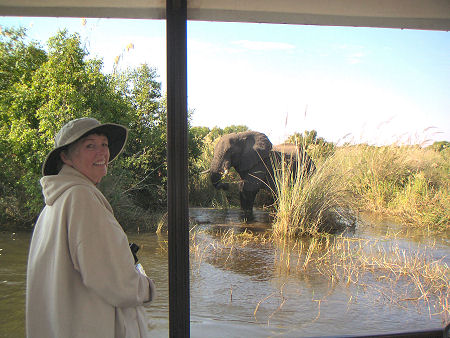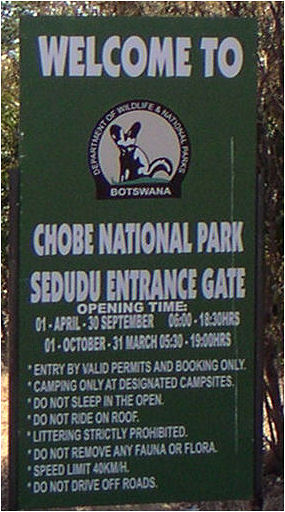 One morning Shirley and I took an early-morning bird-watching river trip. They had a nice breakfast spread for us on the boat, and it was just for the two of us. Then another day we went to Chobe National Park for another river trip and game drive.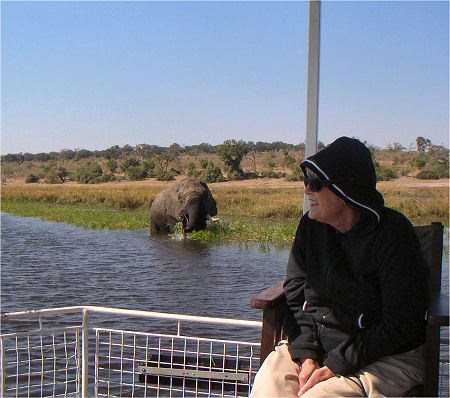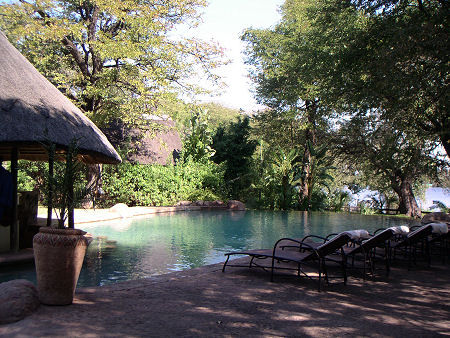 This is Evonne on the Chobe Park river trip. Our starting off point was this beautiful hotel inside the Park. This was their pool and patio.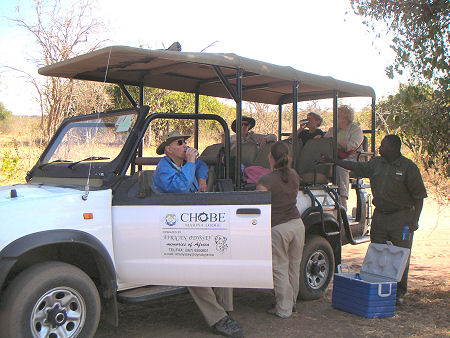 On another day we went to the Monde Tribe compound. This was just a single large family. They were pretty much self sufficient, growing their own food and making most of the things they needed.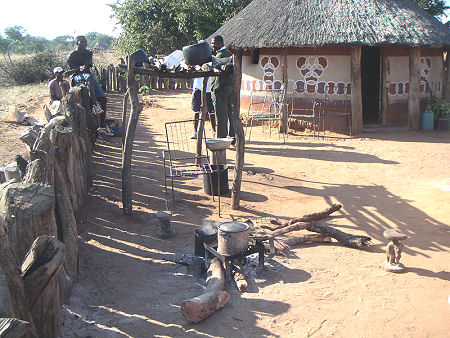 This is one of the little huts they made. They said their mother had made all of the outside decorations. The outside cooking kitchen, they only moved inside when it was raining.
After 4 days in Victoria Falls and 25 days or so in East Africa it was time to go home, we were tired.