Expert Piano Tuning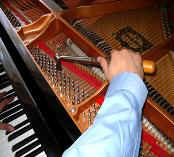 Welcome. I am a professional piano tuner - technician in the Bakersfield, Los Angeles area. I have been tuning and repairing pianos since 1974!
35 years of experience in piano tuning, piano repair and piano restoration.

Piano appraisal.

$100 piano tuning more or less: More if a pitch raise is required, broken or missing strings, or other time consuming repairs. Minor repairs like sticking keys are included in the tuning cost. Less if you can get one or more of your neighbors to get together for tuning on the same day, and there are other exceptions as well.

Antique and vintage piano restoration. Player piano rebuilding and repairing.

New electronic players installed. Piano Disc Pianomation Pianoforce

Restringing, new hammers, new dampers, new key tops, and complete regulation for grands and uprights.

My main service area is Bakersfield south to Los Angeles, including the South Bay, Palos Verdes, San Pedro, and Long Beach.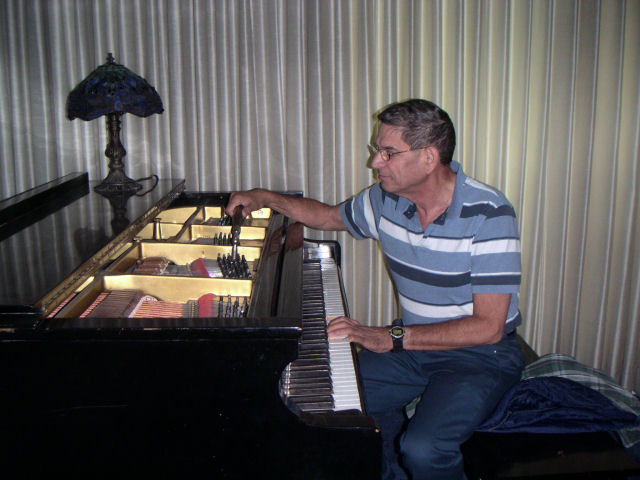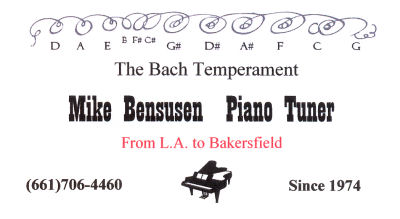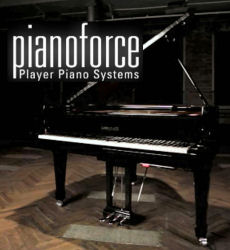 I am a certified installer of the Pianoforce Electronic Player and also the QRS Pianomation. Click on the picture below for a short demonstration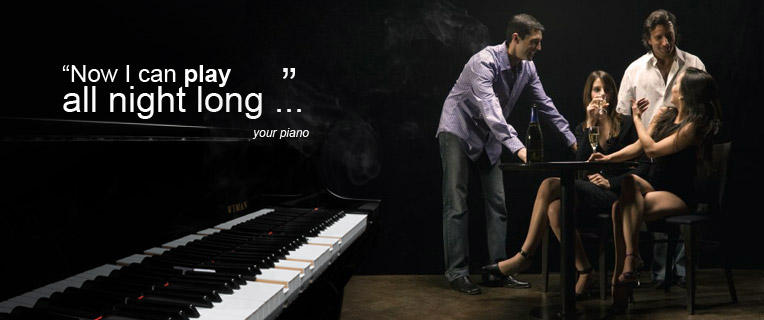 Click here for one of the many sources of player piano disks.
The Pianoforce will play midi files as well as most of the other electronic piano formats, many of which are available on the internet as free downloads.
(661)706-4460 e-mail: mikexer@sbcglobal.net